In case you missed it, I had a little contest on my blog back in March called
Flaunt Your Rock
. The winners? Jenn and Adam.
You already know their story, so let's just get on to the pictures, shall we?
When the first frame I shoot looks like this, it's a safe bet this shoot will be amazing.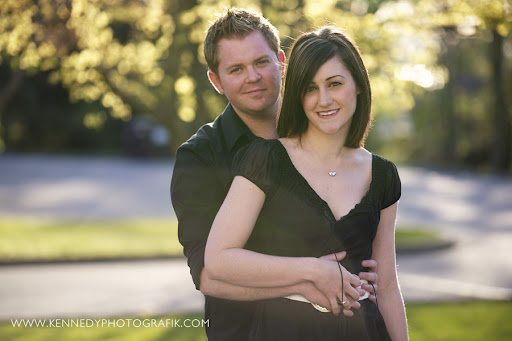 Um, hi. You two are smokin'.
And Jenn works it out!
And moving on to a more natural setting...
Amazing, delicious light. I could eat it with a spoon.
I love Love.
Couldn't resist getting a couple with Ollie in them...
How lucky are we to live here?! Catching those late rays of light is awesome.
And one more of Oliver. Don't hate. I couldn't resist.
Jenn and Adam were certainly deserving of the number one spot in my contest. Just look at their photographs! They are so obviously in love. And gorgeous, to boot. Lucky me - I get to photograph their upcoming wedding in 2011. I simply can't wait to work with them both again.
Leave some love for Jenn and Adam below!