Friday morning.
The clouds were dark (read: black) and rain was intermittent and almost threatening. Even I was worried about the weather - which NEVER happens. Heck, I'm usually the one asking for the dramatic skies, and all. So as I sit at my computer in the morning, looking out the window, drinking coffee and biting my nails, the sky slowly brightened. I sighed with relief.
Jenny and Tom's ceremony was at her family home, overlooking the ocean, and the reception was a garden party in the backyard. The whole day was relaxed and full of love and life - a perfect reflection of the couple everyone was celebrating.
The amazing ceremony location...
The ceremony was perfection. Here, they lock together and throw away the keys (or rather, have the keys float away via balloons!)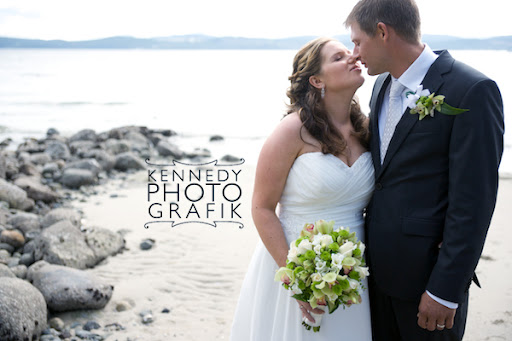 The stunning backyard reception
And the flower girl, who knows how to party!
The whole day was amazing - from the beachside to the garden and back again. Jenny and Tom - wishing you a lifetime of happiness and love. Thank you for having me capture your first day together as husband and wife.