Hallelujah!  Your session is complete.  Your photos are delivered.
Do not let those sit there, on a disk!  Let your gorgeous family shine in a custom portrait wall, like this one.  I designed the layout specifically for a wall just inside their entryway, and it looks fab!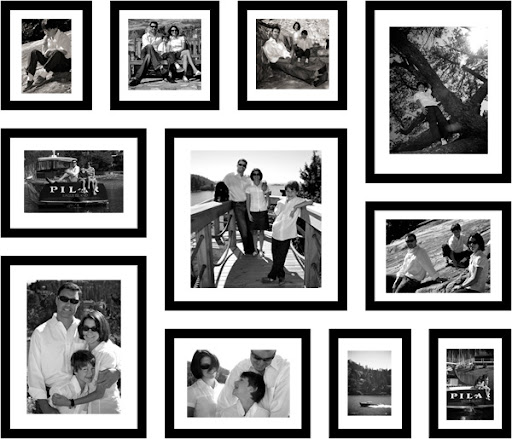 Inspired? Good.
Let's book you a session - I'm only booking two a month! - and get your gorgeous family framed!